Why Louis Van Gaal Has Heaped Pressure on Himself at Manchester United
Source: Bleacher Report Writer: Sam Pilger When the transfer window finally closed on the first day of September last week, there was an overwhelming sense of frustration and disappointment amongst Manchester United's expectant fans, as most asked with bemusement "Is that it?" Could it really be that United, having spent a colossal £250 million over the last 12 months, still possess a squad with such blindingly obvious deficiencies? However hard they try to suppress it, there is now a creeping fear amongst United fans about Louis van Gaal. The haughty confidence, almost the arrogance of the man, and his impressive career achievements can offer solace for only so long. For all the talk of his "philosophy" and the "process," there is a growing concern he could be making it up as he goes along. Constructing a fragile-looking squad at such great expense, the largely unattractive football and the actual results over the course of exactly half a century of games hint at the absence of Van Gaal having a credible plan at Old Trafford.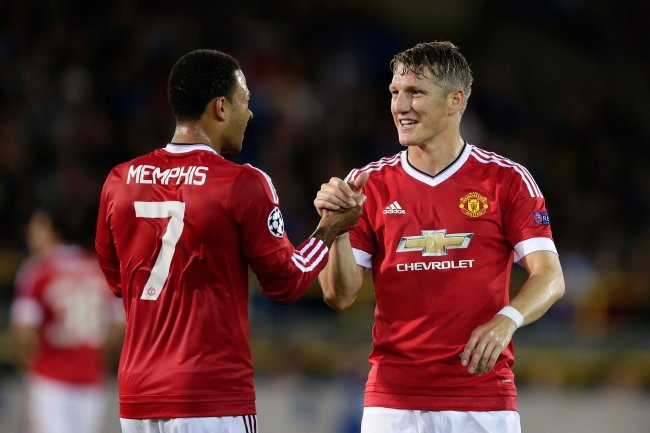 VI-Images/Getty Images
And yet, at the start of August, real optimism and hope had coursed through the club. A month into the transfer window and it appeared as though Van Gaal was constructing a platform to challenge for the title. The centre of the midfield, for so long a black hole at United, had finally been filled with two fine players in Germany's captain and World Cup winner Bastian Schweinsteiger and one of the Premier League's most accomplished performers in Morgan Schneiderlin. A brilliantly promising right-back in Italian international Matteo Darmain had also arrived to solve another problem area, while at the start of May, United had acted quickly to sign the exciting potential of the Dutch Player of the Year, Memphis Depay. United departed for their pre-season tour of the USA with these four new signings and the distinct sense they could be about to compete withManchester City and Chelsea. But there was also an implicit understanding more was still needed if United were to lift themselves beyond last season's fourth-placed finish. United still needed to recruit an experienced leader for the centre of their defence, a winger to replace the imminent departure of their record signing, Angel Di Maria, and a proven goalscorer with genuine pace to play up front as a No. 9. It was still an unfeasibly long, almost greedy shopping list, but this is Manchester United—they can't be allowed to simply get by and certainly not for a third consecutive season. As it transpired, United failed to address any of these issues in the final month of the transfer market except for signing the unproven potential of Anthony Martial from Monaco for an initial £36 million.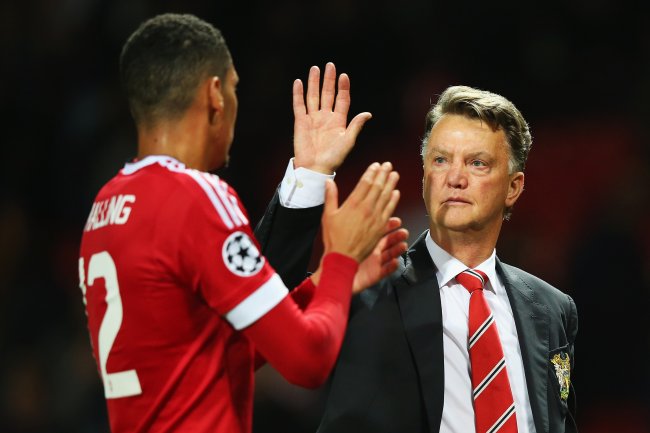 Alex Livesey/Getty Images
Van Gaal's failure to properly augment the United squad means he has only heaped more pressure on himself this season. The Dutchman has certainly made United a harder side to beat: They started this season with three clean sheets, and no side has conceded fewer goals in the Premier League since November. And yet this side still lacks a leader in the centre of defence, a natural heir to Nemanja Vidic and Rio Ferdinand. In Chris Smalling, Phil Jones, Marcos Rojo and the converted Daley Blind, United can boast an impressive stable of central defenders, but they also appear desperate for some guidance and an experienced and reassuring presence alongside one of them. Van Gaal's ultimately futile pursuit of Sergio Ramos proves he knows this to be true. Smalling and Blind started the season well, but it came as no surprise that as soon as they faced Swansea's combative forwards, they stumbled to their first defeat of the season. This failure to bolster the centre of defence has made Van Gaal's job even more difficult for this season. But a more pressing concern is United's ability to score enough goals this season.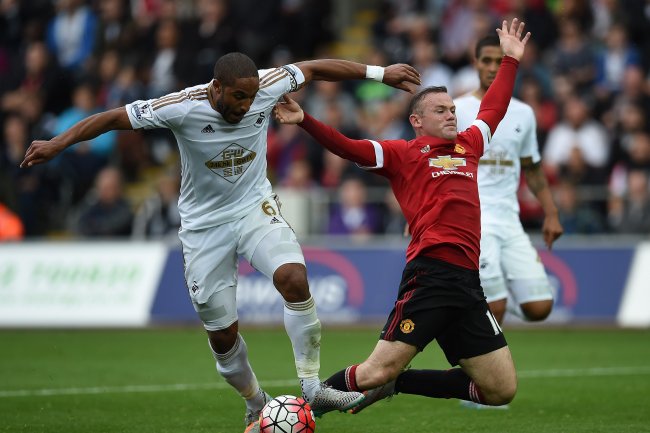 PAUL ELLIS/Getty Images
Last season United managed just 62 league goals, two fewer than the previous season that cost David Moyes his job, and tellingly, the second lowest total for 23 years. Van Gaal's side had been too ponderous, too predictable, and it was clear their attacking personnel needed a large overhaul. This summer Van Gaal presided over a purge that included the sales of Robin van Persie, Radamel Falcao, Angel Di Maria, Nani and Javier Hernandez, plus the loan of Adnan Januzaj. It borders on the negligent that in their place Van Gaal only brought in two players, the callow duo of Depay and Martial. Both are fine and exciting talents, but they are players for the future when United need players for the here and now. It will come as no surprise if Depay and Martial both have modest seasons, for they are young men, one a teenager, playing in a new league and settling in to a new country.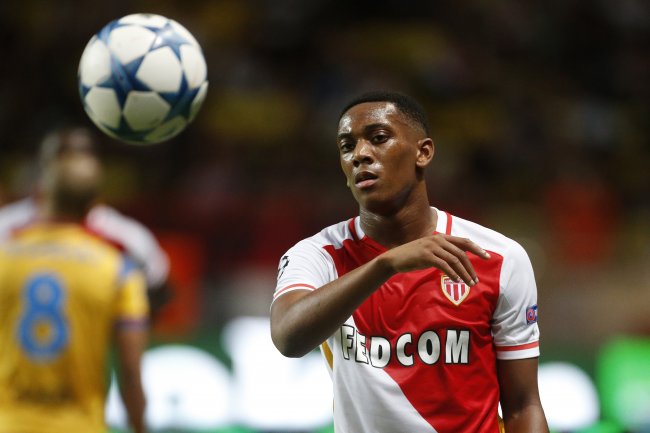 Jean Catuffe/Getty Images
It makes the burden on Wayne Rooney to score goals even greater, and with none in his last 10 league games, and turning 30 next month, it is questionable whether he can do it. The failure to properly restock United's striking options means Van Gaal is a pulled hamstring to Rooney away from a mini crisis up front. 'Whether we can win the title [in the next two seasons] is dependable if we can buy players with speed and creativity," Van Gaal told the Daily Mailat the start of August, but it is debatable whether this has been addressed, with only Martial's arrival since then. And in contrast to Moyes in 2013, and when Van Gaal himself arrived last season, the United manager has had a full season to plan how he would remould his squad. It is also an oddity that after spending a quarter of a billion pounds, Van Gaal has such an unbalanced squad, but this is his creation, there are no more excuses—he has sanctioned each of his 13 purchases. At the end of last week, it was calculated United had the third-mostexpensive squad in the world, and yet it doesn't appear strong enough or good enough to even challenge for the title this season. Think about that again—a squad more expensive than Barcelona, Bayern Munich, Paris Saint-Germain or Chelsea is unlikely to be champions of their own league, never mind compete with them in the Champions League. But a team plays on grass, not on a balance sheet, and here is where the unease continues for United fans as the actual football under Van Gaal has been far from thrilling.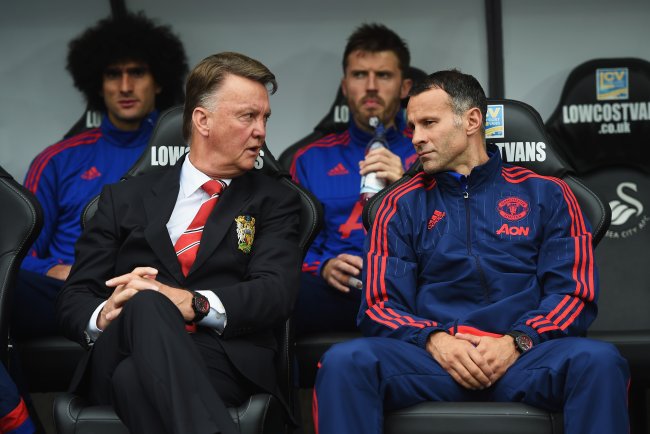 Michael Regan/Getty Images
The Dutchman's risk-adverse and possession-based approach has provided few memorable moments, and his 50 games at the club have been bookended by defeats to Swansea, at home and away. After more than a season, an identity of how he wants his team to play has still to emerge, and the sight of his players simply launching high balls up to Marouane Fellaini in the final moments of their last game, the defeat to Swansea at the Liberty stadium, was both alarming and unedifying. Surely Van Gaal, with his wealth of experience and tactical nous, can offer more than hoofing it up to the big man? He deserves patience, but this is now his second season, and in the last five years, Carlo Ancelotti and Manuel Pellegrini have both won the Premier League title in their first season. This is now very much Van Gaal's side, and United fans need to start seeing a lot more from him this season to allay all those creeping fears.