What is Real Madrid legend Iker Casillas' Champions League legacy as Porto play Chelsea?
Take a look at our latest Real Madrid and Chelsea stock.

The former Real Madrid 
goalkeeper is set to face former foe Jose Mourinho with new club Porto on
Tuesday night as he becomes the record appearance holder in the competition
Iker Casillas is part of the Champions League's history. The Spanish goalkeeper is about to become the tournament's record appearance holder and has won it three times – all with Real Madrid. Whatever he achieves with Porto in the continental competition from now on, his legacy is already huge.

Whether Casillas is the greatest goalkeeper of his generation is another debate altogether. Gianluigi Buffon has been a superb shot-stopper for both Juventus and Italy in the same era, yet the 37-year-old has never won the Champions League. In Europe, Iker has the edge over his Italian contemporary.

Casillas' love story with the Champions League began in 2000 when he became Madrid's first-choice goalkeeper and played all the way through the competition, making 12 appearances in Europe as Los Blancos won their eighth trophy by beating Valencia 3-0 in the final.

Two years later he was the hero. Left on the bench by Vicente del Bosque for much of the season as Cesar Sanchez started – and impressed – for Madrid, Casillas came on for the final against Bayer Leverkusen as his team-mate suffered an injury in Glasgow. Iker made several important interventions to deny the German side as Real held on to claim their ninth European Cup crown.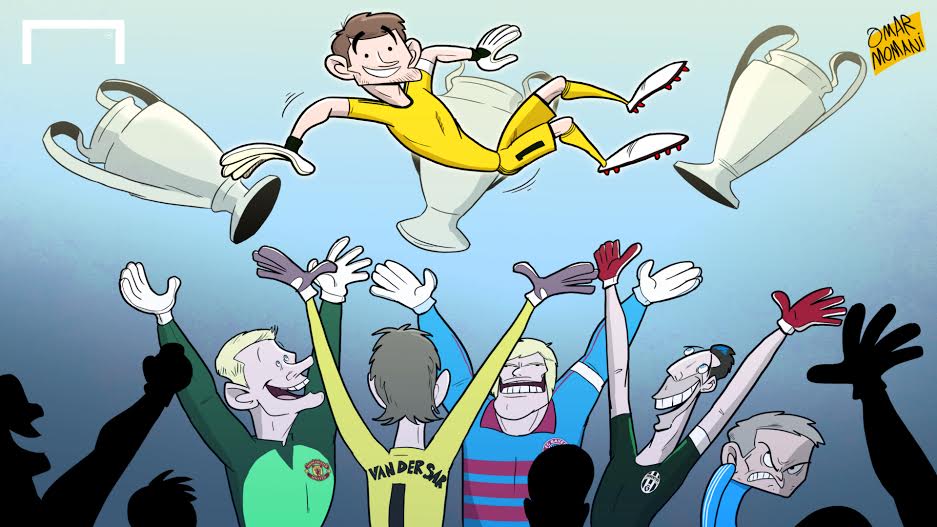 "No one has as many Champions League titles or played as many games as Casillas," Cesar told 
Goal 
in an exclusive interview
.
 "Reaching 152 Champions League games is another of the many impressive accomplishments he has achieved. I was with him at Real Madrid and sensed that he would claim all these honours and privileges. And I think the expectations have been confirmed, and even exceeded, both at Real Madrid and with the Spain national team, given all his successes."
The way Casillas emerged from the bench to save the day in that 2002 final and how he replaced Santiago Canizares as Spain's first-choice goalkeeper for the World Cup that same year – as a result of a freak injury to the Valencia man – led to talk of his good fortune and added to his legend status. 
"He's always been a privileged boy," Cesar said. "He always had something innate. And he is able to perform at important moments. He's also very intuitive; he has great reflexes. He deserves to have got where he has. It is overwhelming. At certain times he has been blamed for some things, but we've all had our shortcomings."
But Casillas was frozen out during Jose Mourinho's time at the Santiago Bernabeu after being dropped by the Portuguese, who eventually grew to prefer Diego Lopez. Just over two years on, the two old rivals meet again on Tuesday as Porto play Chelsea at the Estadio do Dragao. 
---
FULL STORY |
Casillas is Champions League's greatest goalkeeper – Cesar
---
After the fall-out with Mourinho, Casillas was chosen for Copa del Rey and Champions League duties by Madrid's next coach Carlo Ancelotti – with Diego Lopez starting in La Liga.

And again it appeared that his luck was in as Madrid finished third in the Primera Division but claimed both the Copa and Champions League in a successful season for Los Blancos in 2013-14.

It almost ended in disaster, though. Iker's mistake in the Champions League final against Atletico cost his side a goal as Diego Godin headed in, and it was so desperately close to being the winner until Sergio Ramos' late leveller saved the day. Visibly grateful and emotional, Casillas planted a kiss on the defender's forehead and an hour later he lifted the trophy as Madrid made it 10 titles in the competition: La Decima.

The fans were still divided, however, and after losing out to Juventus and Buffon at the semi-final stage of the Champions League last season, Casillas ended up leaving the club as Madrid moved – but ultimately failed – to sign David De Gea from Manchester United.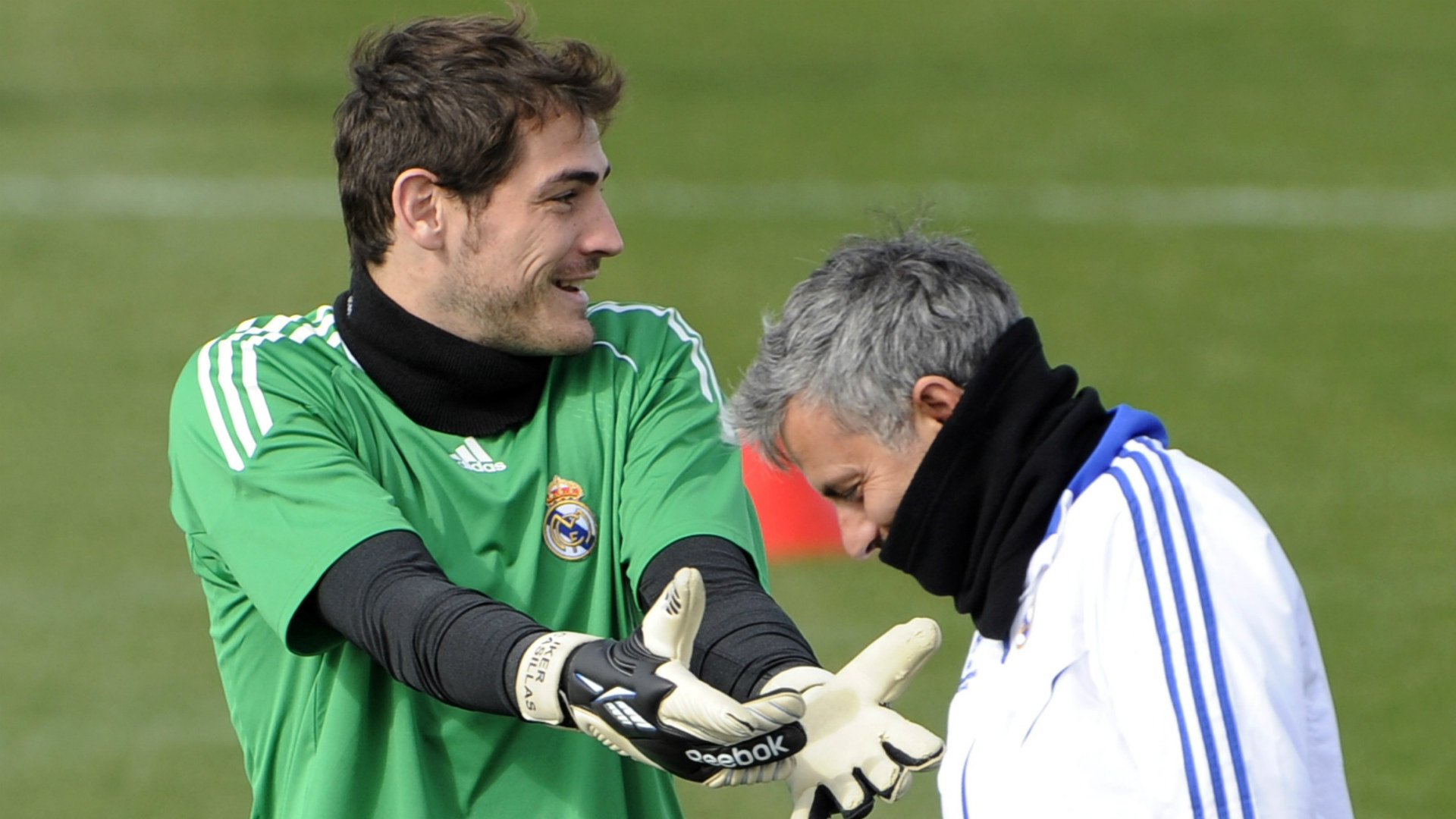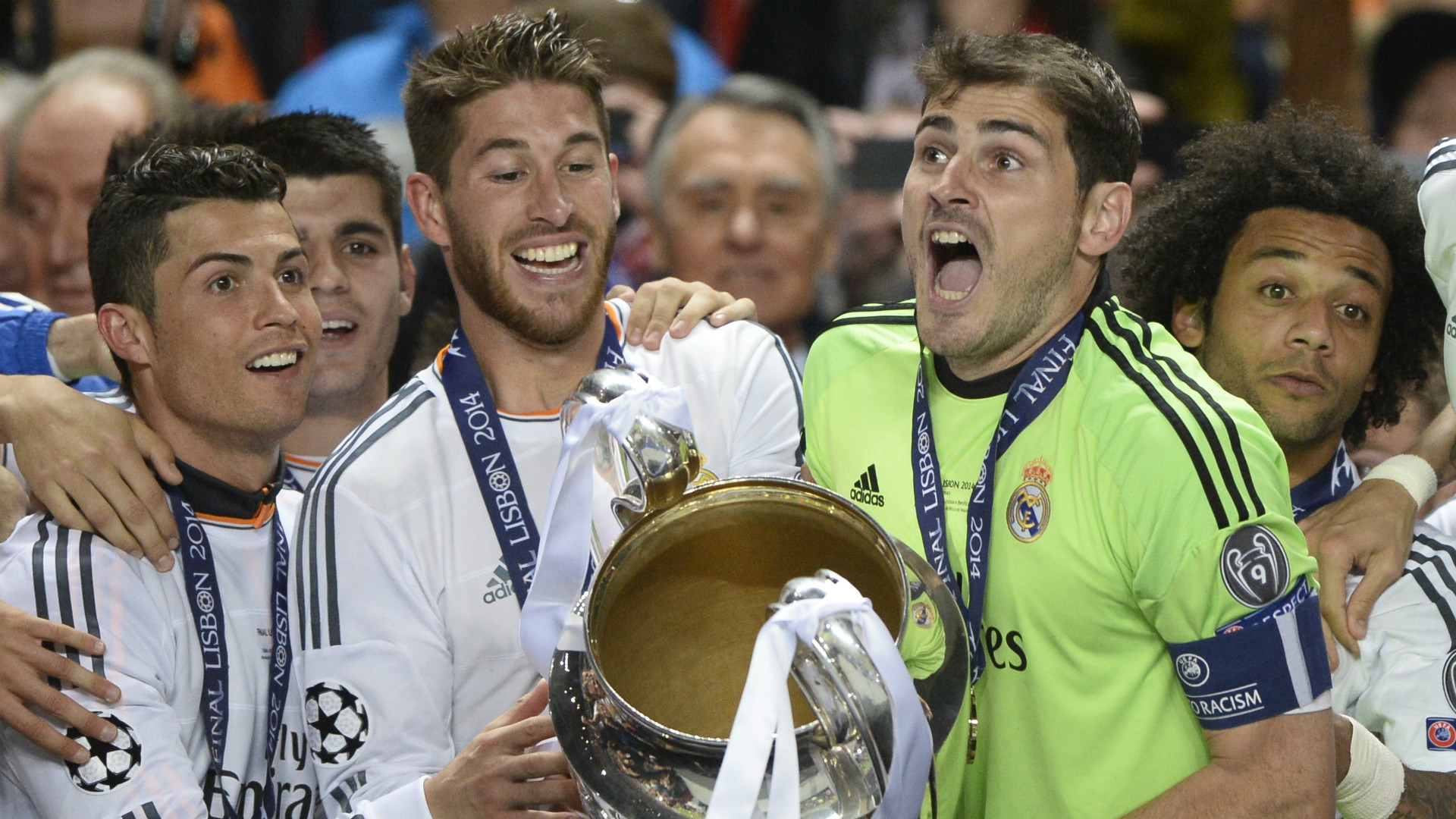 In only his second matches in the Champions League since leaving Real, Casillas will now become the competition's all-time appearance holder with 152 games in the competition, overtaking the 151 played by Barcelona legend Xavi who is winding down in Qatar after winning his fourth title with the Catalan club in June.

At 34, Casillas can continue for several seasons yet and is likely to set a record that may not be matched for generations – even if Porto are not usually among the main candidates to win the Champions League.

"Iker has something that's hard to find: his work is translated into results," Cesar said. "He is a goalkeeper who is a leader and will remain so for future generations. His achievements will be matched by very few, if by anyone at all."

That is indeed the case and although Barcelona's Victor Valdes also has three titles in the continental competition, no goalkeeper is more synonymous with the Champions League than Casillas. Iker has etched his name into the tournament's folklore and there should still be more to come – starting against Mourinho on Tuesday.
Source